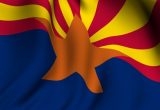 Why did you choose Motor Home Specialist?
Mr. O'Banion, I wish to thank you and the entire MHSRV Team for a great experience in the purchase and delivery of our Diplomat. You have a great Team and I wanted to highlight some folks who deserve special thanks. Please pass on our huge thanks. Our salesman was very helpful and ensured our delivery experience was excellent. His sharing of his knowledge and advice on the coach and the motor home industry in general helped us make important decisions. He provided excellent assistance and advice. Steve Evans did a great job getting the coach and us ready to go! Steve was very patient with us and spent an inordinate amount of time with us. Steve had to work through several issues on the coach that he went out of his way to ensure were corrected professionally. Carlos of the body shop did a great job repairing the back access door where the hinge was defective from the factory. Ms. Scott and the other folks in the office were very professional, courteous and efficient. A very smooth operation. Again, thank you and your staff for great service and the your help leading to the delivery of our new coach.
What did you like most about the RV you purchased?
wall slide, bath & 1/2
How would you rate MHSRV from 1 to 5 stars?
5
What would you say was your main reason for deciding to purchase from MHSRV?
availability / price
How would you describe the prices at MHSRV?
excellent
How would you describe the quality at MHSRV?
broad choice of competitive models and excellent prices.
How would you describe your sales process?
professional
How would you describe your finance & closing experience?
professional & efficient
How would you describe your walk-through process?
excellent
How would you describe the quality of service you received from us?
excellent
Would you recommend MHSRV to your family & friends?
yes