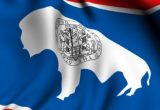 Why did you choose Motor Home Specialist?
Price shopped from a distance. After showing up @ dealership I am very, very happy with our decision to buy here. Wine, tools, starter kit are all very nice benefits. We were offered a car for lunch and taken very good care of.
How would you rate MHSRV from 1 to 5 stars?
5
What would you say was your main reason for deciding to purchase from MHSRV?
Price at first. Experience 2nd.
How would you describe the prices at MHSRV?
Great!
Would you recommend MHSRV to your family & friends?
Yes