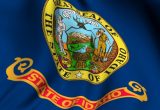 Why did you choose Motor Home Specialist?
We appreciated being picked up from the airport by Charlie - Everyone we met was courteous and went out of their way to answer our questions and guide us through the purchasing process. All-in-all, a very pleasant experience - Thanks so much.
How would you rate MHSRV from 1 to 5 stars?
5
What would you say was your main reason for deciding to purchase from MHSRV?
Rodney & prices
How would you describe the prices at MHSRV?
Most competitive of all dealers contacted.
Who was your salesman?
Rodney
How would you describe your sales process?
Friendly / no pressure
How would you describe the quality of service you received from us?
Excellent
Would you recommend MHSRV to your family & friends?
Yes