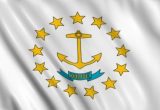 Why did you choose Motor Home Specialist?
Dear Robert and Donny Jim and I wanted to take a moment to share with you our wonderful experience of dealing with MHSRV and especially with Robert Easley. Back in October I called MHSRV to inquire about RV's; I was transferred to Robert and thrilled to have gotten him on the other end of the phone. I explained that we had no knowledge of RV's and were in the market to purchase one. I had a list of questions and he could not have been more patient with me. I hung up from him telling him that Jim and I would arrive a few weeks later. (I'm sure he didn't take me seriously.) The day we met, I pre-warned him to be patient with me and that he was. We began our quest looking at Class C's; by time we left we knew we wanted a Class A. Robert could not have been more patient with our questions, the going back and forth of RV's and his honesty. We had a 3 hour drive back to Austin and stopped in another dealer and left within minutes, it was apparent the salesman did not possess the knowledge of the RV'S as Robert had or the patience. Back in RI we also found an RV we loved and then the phone calls back and forth began, again, Robert was fantastic, so needing to make a decision I flew back to Texas were we started all over again, and by time we left, we purchased a Thor, Daybreak. Because I could not fly back again and Jim was in Austin my endless phone calls on how to transfer monies etc., fell upon Setsey who was just as patient and helpful. The day we picked up our RV and we had one last favor that MHSRV helped us with, the storing of our car for a week so we could drive the RV back to RI, pack it, and drive back before arriving in Liberty Hill where we will be living in or Daybreak for several months. (Actually Robert did suggest it when he found out we were going to put the car in a lot at the airport for safety.) From that initial phone call, to today, we could not be any happier. Again, many thanks to Robert and Setsey and everyone at MHSRV. Barbara (aka: Annie Oakley, thanks Robert) and Jim
How would you rate MHSRV from 1 to 5 stars?
5