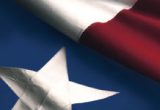 Why did you choose Motor Home Specialist?
We want to take this opportunity to Thank all that helped us with the purchase of our new Tiffin Allegro Bus. We would also want for the owner of this business to know, " Hats off," to you and your sales team and service dept. We are from the "old school", and thought there was no longer a business out there that truly showed customer appreciation. Woody was a big help, and then Jimmy picked up and carried us from A-Z on the continued purchase and care of our bus. You have a top notch person in Jimmy, as he TRULY cares that we know and will enjoy our bus and the experience we share with MHSRV in the care of our bus. The service Dept. with Bill and Steve again top notch and super guys. Sesty worked hard to get it all together and stayed late so we could close. Our thanks to you Sesty. Many of your team ask if we needed anything at every turn. Believe it or not we view Donna as one of the most important people in the link, as she went the extra mile cleaning the bus and it was spotless, each and every corner. I owned my own cleaning business and I am tough to please. It had to be as clean as it was to close the deal. Again we saw the heart of someone who truly cared. Thank you for your effort Donna.
How would you rate MHSRV from 1 to 5 stars?
5