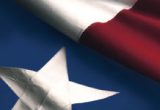 Why did you choose Motor Home Specialist?
Donny, It was a pleasure purchasing our new HR Neptune from Motor Home Specialist. From start to finish, everyone on your team did a great job. Ann and I really appreciated the professional / personal manner in which we were treated and the service provided. We never felt like we were "pressured into" or "sold" anything, yet always kept informed. We were allowed plenty of time to be alone, explore, compare and decide about our purchase. The orientation and overnight check out was excellent and your facility is first class. Please forward or give Rodney, Mark, Steve, Erin and Brandon thanks on our behalf. Best wishes to you and your family – I hope to meet you on a future visit. Sincerely,
How would you rate MHSRV from 1 to 5 stars?
5