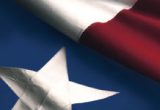 Why did you choose Motor Home Specialist?
Hello Jimmy, sorry it has taken me so long to drop you a note but had a lot of catch up to do for taking last Thursday and Friday off. Had a real pleasant drive to Fredericksburg last Saturday after leaving your lot and needless to say, it was a dream to drive. Didn't even know the jeep was back there. Rolled on in to Georgetown Sunday afternoon and without too many tries, was able to back the beast under my shed. My shed is exactly 41' long so do the math!!! I wanted to tell you how much I appreciated your hospitality while we were on premise doing the switch-over, as well as your demeanor during the sell cycle. It certainly was a positive experience doing business with MHS. Please pass on the Kudos to Bill Heath, Stephen, Steve and Erin as they contributed to our experience and a special thank you to the tech crew for being so responsive. Also, I did enjoy the short visit with Mitch Saturday morning. Feel free to use me as a reference if you ever need a real live testimonial. Best of luck to you in 2010...
How would you rate MHSRV from 1 to 5 stars?
5