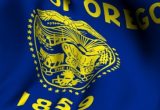 Why did you choose Motor Home Specialist?
Erin: Just wanted to drop you a note and thank you for the great service and making my trip a success. This journey started months ago on your "best in the business" website. I had some early discussions with salesperson Jimmy and some documents were forwarded for my review. After settling on a rig, the deal was put together by telephone and fax. Thanks to Sesty at the reception desk for following up on my messages. After flying out, all day on four different airplanes, and a night at a motel near the airport, I was picked up by Patrick, part of the management team and driven to your facility. We shared some war stories though our wars were forty years apart. Good to find people a half country away that share many common values. On arriving at your facility I was introduced to Jimmy who I had been talking to. Then to the delivery stall where T.J. and another fellow gave me a thorough walk- through and introduction to the Covina, then to your office where the paperwork was completed. Another fellow I met in the kitchen was kind enough to brew me a pot of coffee to get me on the road. The best part of the whole experience was there were no surprises. Everything went as planned. Realizing that my purchase was not a big deal looking at the scope of your business, I couldn't have been treated better if buying a Prevost. My only regret is that I will not be able to utilize your shop/service facility due to the distance. I will however, share my story and refer anyone interested. You seem to have found the business model for success; Honesty, courtesy and follow through. More success in the future and thanks again. I t was my pleasure doing business with you.
How would you rate MHSRV from 1 to 5 stars?
5