Welcome to

Motor Home Specialist Reviews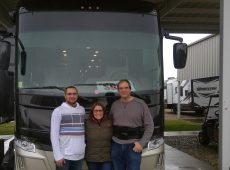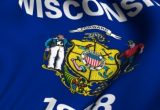 We were able to find Motor Home Specialist by online research. MHS posted multiple photos on their site which made it easy to view their large selection of RVs in the best prices we were able to find. Buck made the sales, financing and closing process fast and easy, while Lee gave us lots of information during our walk-though. Will be recommending to friends and family!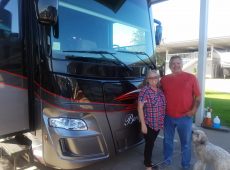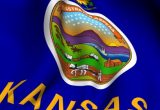 We are repeat customers. MHSRV has reasonable prices, great RVs and excellent service all around. Marty, Lee, Steve and Billy were all great to work with. We like everything about our new Forest River Berkshire. Will absolutely be referrals of MHSRV.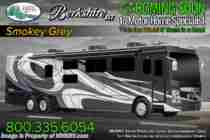 Floorplan:
45CA 2 Full Bath Bunk Model W/ King Bed, Satellite, SS Dishwasher & Stack W/D
Interior:
White Diamond Silver & Executive Dark Cherry
Engine:
Cummins ISL 450HP
Chassis:
Freightliner XCR Raised Rail with Ultra Steer Tag
MHSRV Sale Price:
$394,999
$25% Discount
$131595 Savings
Payments: $2,344 (w.a.c)*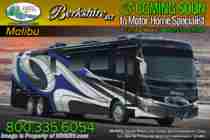 Floorplan:
45CA 2 Full Bath Bunk Model W/ Theater Seats, King Bed, Satellite, SS Dishwasher & Stack W/D
Interior:
White Diamond Silver,Executive Dark Cherry & Matte
Engine:
Cummins ISL 450HP
Chassis:
Freightliner XCR Raised Rail with Ultra Steer Tag
MHSRV Sale Price:
$394,999
$25% Discount
$132815 Savings
Payments: $2,344 (w.a.c)*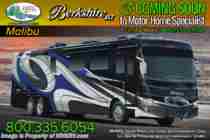 Floorplan:
45CA 2 Full Bath Bunk Model W/ Theater Seats, King, Satellite, SS Dishwasher, Stack W/D
Interior:
Black Pearl & Luxury Grey
Engine:
Cummins ISL 450HP
Chassis:
Freightliner XCR Raised Rail with Ultra Steer Tag
MHSRV Sale Price:
$394,999
$25% Discount
$132815 Savings
Payments: $2,344 (w.a.c)*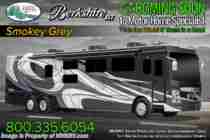 Floorplan:
45CA 2 Full Bath Bunk Model W/ Theater Seats, Stack W/D, King Bed, Satellite, SS Dishwasher
Interior:
White Diamond Silver, Executive Dark Cherry & Matt
Engine:
Cummins ISL 450HP
Chassis:
Freightliner XCR Raised Rail with Ultra Steer Tag
MHSRV Sale Price:
$394,999
$25% Discount
$132814 Savings
Payments: $2,344 (w.a.c)*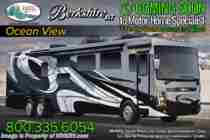 Floorplan:
45CA 2 Full Bath Bunk Model W/ Theater Seats, Stackable W/D, Dishwasher & More
Interior:
White Diamond Silver,Executive Dark Cherry & Matte
Engine:
Cummins ISL 450HP
Chassis:
Freightliner XCR Raised Rail with Ultra Steer Tag
MHSRV Sale Price:
$394,999
$25% Discount
$132815 Savings
Payments: $2,344 (w.a.c)*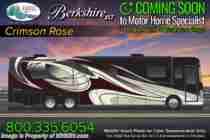 Floorplan:
45CA 2 Full Bath Bunk Model W/Stack W/D, Power Theater Seating, Dishwasher, Satellite & Much More
Interior:
White Diamond Silver,Executive Dark Cherry & Matte
Engine:
Cummins ISL 450HP
Chassis:
Freightliner XCR Raised Rail with Ultra Steer Tag
MHSRV Sale Price:
$394,999
$25% Discount
$132815 Savings
Payments: $2,344 (w.a.c)*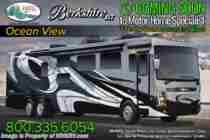 Floorplan:
45A 2 Full Bath Bunk Model W/ Theater Seats, King, SS Dishwasher, Stack W/D, Exterior Freezer, Satellite
Interior:
White Diamond Silver, Executive Dark Cherry & Matt
Engine:
Cummins ISL 450HP
Chassis:
Freightliner XCR Raised Rail with Ultra Steer Tag
MHSRV Sale Price:
$391,999
$25% Discount
$130411 Savings
Payments: $2,326 (w.a.c)*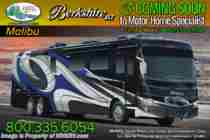 Floorplan:
45A 2 Full Bath Bunk Model W/ King Bed, SS Dishwasher, Stack W/D, Ext Freezer & Satellite
Interior:
White Diamond Silver & Executive Dark Cherry
Engine:
Cummins ISL 450HP
Chassis:
Freightliner XCR Raised Rail with Ultra Steer Tag
MHSRV Sale Price:
$389,999
$25% Discount
$131192 Savings
Payments: $2,315 (w.a.c)*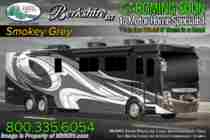 Floorplan:
45A 2 Full Bath Bunk Model W/ King, SS Dishwasher, Stack W/D, Exterior Freezer, Satellite
Interior:
White Diamond Silver, Executive Dark Cherry & Matt
Engine:
Cummins ISL 450HP
Chassis:
Freightliner XCR Raised Rail with Ultra Steer Tag
MHSRV Sale Price:
$389,999
$25% Discount
$131192 Savings
Payments: $2,315 (w.a.c)*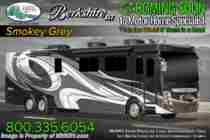 Floorplan:
45A 2 Full Bath Bunk Model W/ Theater Seats, King Bed, SS Dishwasher, Stack W/D, Exterior Freezer, Sat
Interior:
White Diamond Silver, Executive Dark Cherry
Engine:
Cummins ISL 450HP
Chassis:
Freightliner XCR Raised Rail with Ultra Steer Tag
MHSRV Sale Price:
$389,999
$25% Discount
$132411 Savings
Payments: $2,315 (w.a.c)*