Welcome to

Motor Home Specialist Reviews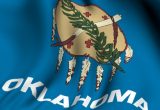 We chose MHS because of their very competitive prices and because of the features on the RV we wanted. We purchased a Thor Chateau and of all its options and features, we especially love the TV location in the living room, the outdoor TV and outdoor storage. David Garza was our sales person and he was very easy to work with and made the sales process painless. David and Billy were awesome! Couldn't ask for any nicer people. Everyone we came in contact with greeted us by name and was super nice. Outstanding service received! Great staff! We found the website very helpful. It had lots of photos, videos and all information needed, especially price.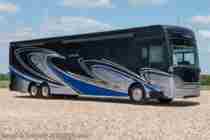 Floorplan:
45JA RVX Custom Coach W/40,000 Watt Lithium Battery Pkg, Dsl. Gen, Power Loft Bed, Custom Paint, Custom Interior Decor, Theater Seats, 2 Fireplaces, Aqua Hot, Stack W/D, Dishwasher & More!
Interior:
Luxor & Regatta
Chassis:
Freightliner Tag Axle W/IFS
MHSRV Sale Price:
$369,999
$46% Discount
$315914 Savings
Payments: $2,384 (w.a.c)*
MHSRV Sale Price:
$324,999
$34% Discount
$169851 Savings
Payments: $2,094 (w.a.c)*
MHSRV Sale Price:
$279,999
$32% Discount
$130851 Savings
Payments: $1,804 (w.a.c)*
MHSRV Sale Price:
$279,999
$32% Discount
$130851 Savings
Payments: $1,804 (w.a.c)*
MHSRV Sale Price:
$274,999
$33% Discount
$133751 Savings
Payments: $1,772 (w.a.c)*
MHSRV Sale Price:
$254,999
$34% Discount
$128701 Savings
Payments: $1,643 (w.a.c)*
MHSRV Sale Price:
$249,999
$35% Discount
$133701 Savings
Payments: $1,611 (w.a.c)*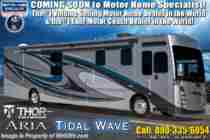 Floorplan:
4000 2 Full Bath, Bunk Model, 360HP Diesel RV W/King, Studio Collection
Interior:
Milano & Regatta
Engine:
Cummins 360HP W/800 lb. ft Torque
Chassis:
Freightliner XC-R Raised Rail Chassis
MHSRV Sale Price:
$248,513
$25% Discount
$82837 Savings
Payments: $1,601 (w.a.c)*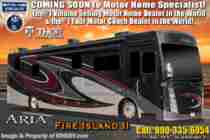 Floorplan:
4000 2 Full Bath, Bunk Model 360HP Diesel RV W/King, Studio Collection
Interior:
Milano & Sanibel
Engine:
Cummins 360HP W/800 lb. ft Torque
Chassis:
Freightliner XC-R Raised Rail Chassis
MHSRV Sale Price:
$248,513
$25% Discount
$82837 Savings
Payments: $1,601 (w.a.c)*
MHSRV Sale Price:
$248,063
$25% Discount
$82687 Savings
Payments: $1,598 (w.a.c)*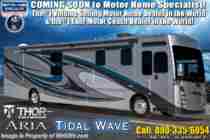 Floorplan:
3901 Luxury Bath & 1/2 Diesel RV W/ King, Theater Seats, 360HP
Interior:
Como & Regatta Hardwood
Engine:
Cummins 360HP W/800 lb. ft Torque
Chassis:
Freightliner XC-R Raised Rail Chassis
MHSRV Sale Price:
$248,063
$25% Discount
$82687 Savings
Payments: $1,598 (w.a.c)*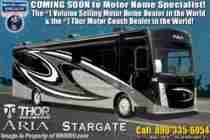 Floorplan:
3902 Luxury Bath & 1/2 RV W/King, 360HP, Studio Collection, Theater Seat
Interior:
Milano & Regatta
Engine:
Cummins 360HP W/800 lb. ft Torque
Chassis:
Freightliner XC-R Raised Rail Chassis
MHSRV Sale Price:
$248,063
$25% Discount
$82687 Savings
Payments: $1,598 (w.a.c)*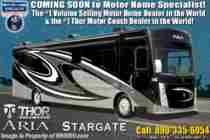 Floorplan:
4000 2 Full Bath, Bunk Model 360HP Diesel RV W/King, Studio Collection
Engine:
Cummins 360HP W/800 lb. ft Torque
Chassis:
Freightliner XC-R Raised Rail Chassis
MHSRV Sale Price:
$247,388
$25% Discount
$82462 Savings
Payments: $1,594 (w.a.c)*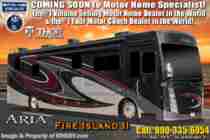 Floorplan:
3401 Luxury Diesel RV for Sale W/360HP, Studio Collection
Interior:
Milano & Regatta
Engine:
Cummins 360HP W/800 lb. ft Torque
Chassis:
Freightliner® XC-R with Atlas Foundation
MHSRV Sale Price:
$233,438
$25% Discount
$77812 Savings
Payments: $1,504 (w.a.c)*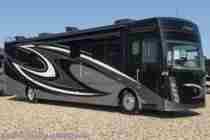 Floorplan:
3901 Luxury Bath & 1/2 Diesel RV W/ Theater Seats, King, 360HP
Interior:
Pebble Ridge & Pacific
Engine:
Cummins 360HP W/800 lb. ft Torque
Chassis:
Freightliner XC-R Raised Rail Chassis
MHSRV Sale Price:
$226,999
$31% Discount
$100601 Savings
Payments: $1,462 (w.a.c)*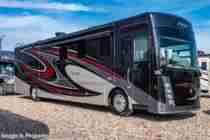 Floorplan:
3902 Luxury Bath & 1/2 Diesel RV W/King, 360HP, Theater Seats
Interior:
Pebble Ridge & Amherst
Engine:
Cummins 360HP W/800 lb. ft Torque
Chassis:
Freightliner XC-R Raised Rail Chassis
MHSRV Sale Price:
$224,999
$31% Discount
$102601 Savings
Payments: $1,450 (w.a.c)*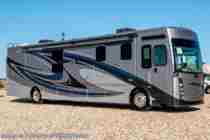 Floorplan:
4000 2 Full Bath, Bunk Model 360HP Diesel RV W/Studio Collection
Interior:
Solace & Reatta Studio Collection
Engine:
Cummins 360HP W/800 lb. ft Torque
Chassis:
Freightliner XC-R Raised Rail Chassis
MHSRV Sale Price:
$224,999
$32% Discount
$106344 Savings
Payments: $1,450 (w.a.c)*
MHSRV Sale Price:
$224,999
$32% Discount
$104851 Savings
Payments: $1,450 (w.a.c)*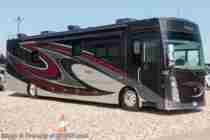 Floorplan:
3901 Luxury Bath & 1/2 Diesel RV for Sale W/ King, Theater Seats, 360HP
Exterior:
Fire Island II FBP
Interior:
Obsidian & Pacific High Gloss
Engine:
Cummins 360HP W/800 lb. ft Torque
Chassis:
Freightliner XC-R Raised Rail Chassis
MHSRV Sale Price:
$224,999
$31% Discount
$102601 Savings
Payments: $1,450 (w.a.c)*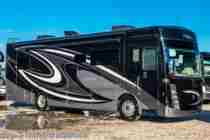 Floorplan:
3401 Luxury Diesel RV for Sale W/360HP, Theater Seats
Interior:
Obsidian & Pacific Hardwood
Engine:
Cummins 360HP W/800 lb. ft Torque
Chassis:
Freightliner® XC-R with Atlas Foundation
MHSRV Sale Price:
$214,999
$30% Discount
$93101 Savings
Payments: $1,385 (w.a.c)*
MHSRV Sale Price:
$212,999
$42% Discount
$157351 Savings
Payments: $1,372 (w.a.c)*
MHSRV Sale Price:
$200,813
$24% Discount
$64937 Savings
Payments: $1,294 (w.a.c)*
MHSRV Sale Price:
$199,162
$25% Discount
$67388 Savings
Payments: $1,283 (w.a.c)*
MHSRV Sale Price:
$199,013
$25% Discount
$67537 Savings
Payments: $1,282 (w.a.c)*
MHSRV Sale Price:
$191,812
$25% Discount
$63938 Savings
Payments: $1,236 (w.a.c)*
MHSRV Sale Price:
$191,812
$25% Discount
$63938 Savings
Payments: $1,236 (w.a.c)*
MHSRV Sale Price:
$191,812
$25% Discount
$63938 Savings
Payments: $1,236 (w.a.c)*
MHSRV Sale Price:
$191,138
$25% Discount
$63712 Savings
Payments: $1,231 (w.a.c)*
MHSRV Sale Price:
$191,138
$25% Discount
$63712 Savings
Payments: $1,231 (w.a.c)*
MHSRV Sale Price:
$191,138
$25% Discount
$63712 Savings
Payments: $1,231 (w.a.c)*
MHSRV Sale Price:
$185,513
$25% Discount
$61837 Savings
Payments: $1,195 (w.a.c)*
MHSRV Sale Price:
$185,513
$25% Discount
$61837 Savings
Payments: $1,195 (w.a.c)*
MHSRV Sale Price:
$185,513
$25% Discount
$61837 Savings
Payments: $1,195 (w.a.c)*
MHSRV Sale Price:
$184,338
$25% Discount
$61512 Savings
Payments: $1,188 (w.a.c)*
MHSRV Sale Price:
$183,263
$25% Discount
$61087 Savings
Payments: $1,181 (w.a.c)*
MHSRV Sale Price:
$183,263
$25% Discount
$61087 Savings
Payments: $1,181 (w.a.c)*
MHSRV Sale Price:
$182,138
$25% Discount
$60712 Savings
Payments: $1,173 (w.a.c)*
MHSRV Sale Price:
$175,900
MHSRV Sale Price:
$174,999
$29% Discount
$70251 Savings
Payments: $1,127 (w.a.c)*
MHSRV Sale Price:
$173,999
$25% Discount
$57377 Savings
Payments: $1,121 (w.a.c)*
MHSRV Sale Price:
$173,999
$25% Discount
$57377 Savings
Payments: $1,121 (w.a.c)*
MHSRV Sale Price:
$173,999
$25% Discount
$57377 Savings
Payments: $1,121 (w.a.c)*
MHSRV Sale Price:
$173,999
$25% Discount
$57377 Savings
Payments: $1,121 (w.a.c)*
MHSRV Sale Price:
$173,999
$25% Discount
$57377 Savings
Payments: $1,121 (w.a.c)*
MHSRV Sale Price:
$173,999
$25% Discount
$57377 Savings
Payments: $1,121 (w.a.c)*
MHSRV Sale Price:
$173,999
$25% Discount
$57377 Savings
Payments: $1,121 (w.a.c)*
MHSRV Sale Price:
$173,999
$25% Discount
$57377 Savings
Payments: $1,121 (w.a.c)*
MHSRV Sale Price:
$172,999
$25% Discount
$57477 Savings
Payments: $1,115 (w.a.c)*
MHSRV Sale Price:
$172,999
$25% Discount
$57477 Savings
Payments: $1,115 (w.a.c)*
MHSRV Sale Price:
$169,999
$30% Discount
$71351 Savings
Payments: $1,095 (w.a.c)*
MHSRV Sale Price:
$169,999
$30% Discount
$72844 Savings
Payments: $1,095 (w.a.c)*
MHSRV Sale Price:
$169,900
MHSRV Sale Price:
$160,999
$29% Discount
$66777 Savings
Payments: $1,037 (w.a.c)*
MHSRV Sale Price:
$160,999
$29% Discount
$66777 Savings
Payments: $1,037 (w.a.c)*
MHSRV Sale Price:
$160,999
$29% Discount
$66777 Savings
Payments: $1,037 (w.a.c)*
MHSRV Sale Price:
$160,999
$29% Discount
$66777 Savings
Payments: $1,037 (w.a.c)*
MHSRV Sale Price:
$160,999
$29% Discount
$66777 Savings
Payments: $1,037 (w.a.c)*
MHSRV Sale Price:
$160,999
$29% Discount
$66777 Savings
Payments: $1,037 (w.a.c)*
MHSRV Sale Price:
$159,999
$30% Discount
$67777 Savings
Payments: $1,031 (w.a.c)*
MHSRV Sale Price:
$159,999
$30% Discount
$67777 Savings
Payments: $1,031 (w.a.c)*
MHSRV Sale Price:
$159,999
$30% Discount
$67777 Savings
Payments: $1,031 (w.a.c)*
MHSRV Sale Price:
$159,999
$30% Discount
$67777 Savings
Payments: $1,031 (w.a.c)*
MHSRV Sale Price:
$159,999
$30% Discount
$67777 Savings
Payments: $1,031 (w.a.c)*
MHSRV Sale Price:
$159,999
$30% Discount
$67777 Savings
Payments: $1,031 (w.a.c)*
MHSRV Sale Price:
$156,999
$28% Discount
$61064 Savings
Payments: $1,011 (w.a.c)*
MHSRV Sale Price:
$154,999
$28% Discount
$60251 Savings
Payments: $999 (w.a.c)*
MHSRV Sale Price:
$154,999
$28% Discount
$59764 Savings
Payments: $999 (w.a.c)*
MHSRV Sale Price:
$151,999
$30% Discount
$66589 Savings
Payments: $979 (w.a.c)*
MHSRV Sale Price:
$150,999
$28% Discount
$58957 Savings
Payments: $973 (w.a.c)*
MHSRV Sale Price:
$150,999
$32% Discount
$69494 Savings
Payments: $973 (w.a.c)*
MHSRV Sale Price:
$149,999
$29% Discount
$62364 Savings
Payments: $966 (w.a.c)*
MHSRV Sale Price:
$149,999
$32% Discount
$70539 Savings
Payments: $966 (w.a.c)*
MHSRV Sale Price:
$149,999
$31% Discount
$67089 Savings
Payments: $966 (w.a.c)*
MHSRV Sale Price:
$149,999
$32% Discount
$69654 Savings
Payments: $966 (w.a.c)*
MHSRV Sale Price:
$149,999
$32% Discount
$70682 Savings
Payments: $966 (w.a.c)*
MHSRV Sale Price:
$149,999
$32% Discount
$71289 Savings
Payments: $966 (w.a.c)*
MHSRV Sale Price:
$149,999
$32% Discount
$70539 Savings
Payments: $966 (w.a.c)*
MHSRV Sale Price:
$149,999
$32% Discount
$71289 Savings
Payments: $966 (w.a.c)*
MHSRV Sale Price:
$149,999
$32% Discount
$70539 Savings
Payments: $966 (w.a.c)*
MHSRV Sale Price:
$149,999
$31% Discount
$68589 Savings
Payments: $966 (w.a.c)*
MHSRV Sale Price:
$149,999
$34% Discount
$77777 Savings
Payments: $966 (w.a.c)*
MHSRV Sale Price:
$149,999
$34% Discount
$77777 Savings
Payments: $966 (w.a.c)*
MHSRV Sale Price:
$149,999
$34% Discount
$77177 Savings
Payments: $966 (w.a.c)*
MHSRV Sale Price:
$149,999
$34% Discount
$77777 Savings
Payments: $966 (w.a.c)*
MHSRV Sale Price:
$149,999
$34% Discount
$77177 Savings
Payments: $966 (w.a.c)*
MHSRV Sale Price:
$149,999
$34% Discount
$77177 Savings
Payments: $966 (w.a.c)*
MHSRV Sale Price:
$149,999
$34% Discount
$77777 Savings
Payments: $966 (w.a.c)*
MHSRV Sale Price:
$149,999
$34% Discount
$77777 Savings
Payments: $966 (w.a.c)*
MHSRV Sale Price:
$149,999
$34% Discount
$77777 Savings
Payments: $966 (w.a.c)*
MHSRV Sale Price:
$149,999
$34% Discount
$77177 Savings
Payments: $966 (w.a.c)*
MHSRV Sale Price:
$149,911
$32% Discount
$70627 Savings
Payments: $966 (w.a.c)*
MHSRV Sale Price:
$148,999
$28% Discount
$58451 Savings
Payments: $960 (w.a.c)*
MHSRV Sale Price:
$147,999
$37% Discount
$88251 Savings
Payments: $954 (w.a.c)*
MHSRV Sale Price:
$146,999
$28% Discount
$57451 Savings
Payments: $947 (w.a.c)*
MHSRV Sale Price:
$144,999
$32% Discount
$69164 Savings
Payments: $934 (w.a.c)*
MHSRV Sale Price:
$144,999
$34% Discount
$75539 Savings
Payments: $934 (w.a.c)*
MHSRV Sale Price:
$142,999
$35% Discount
$75777 Savings
Payments: $921 (w.a.c)*
MHSRV Sale Price:
$142,999
$35% Discount
$75777 Savings
Payments: $921 (w.a.c)*
MHSRV Sale Price:
$142,999
$35% Discount
$75777 Savings
Payments: $921 (w.a.c)*
MHSRV Sale Price:
$142,999
$35% Discount
$75777 Savings
Payments: $921 (w.a.c)*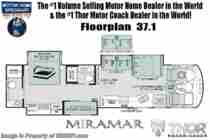 Floorplan:
37.1 Bunk Model RV w/2 Full Baths, Theater Seats
Exterior:
Satellite Blues HD with Partial Paint
Interior:
Black Magic II & Regatta
Engine:
Ford 7.3L PFI V-8, 350HP, 468 ft. lbs. torque
Chassis:
Ford 22-Series W/Aluminum Wheels
MHSRV Sale Price:
$141,999
$28% Discount
$54644 Savings
Payments: $915 (w.a.c)*
MHSRV Sale Price:
$139,999
$31% Discount
$62638 Savings
Payments: $902 (w.a.c)*
MHSRV Sale Price:
$139,999
$30% Discount
$58744 Savings
Payments: $902 (w.a.c)*
MHSRV Sale Price:
$139,999
$36% Discount
$78177 Savings
Payments: $902 (w.a.c)*
MHSRV Sale Price:
$139,999
$36% Discount
$78177 Savings
Payments: $902 (w.a.c)*
MHSRV Sale Price:
$139,999
$36% Discount
$78177 Savings
Payments: $902 (w.a.c)*
MHSRV Sale Price:
$139,999
$36% Discount
$78177 Savings
Payments: $902 (w.a.c)*
MHSRV Sale Price:
$138,999
$35% Discount
$75164 Savings
Payments: $896 (w.a.c)*
MHSRV Sale Price:
$138,999
$35% Discount
$75164 Savings
Payments: $896 (w.a.c)*
MHSRV Sale Price:
$138,999
$34% Discount
$72464 Savings
Payments: $896 (w.a.c)*
MHSRV Sale Price:
$137,999
$36% Discount
$76051 Savings
Payments: $889 (w.a.c)*
MHSRV Sale Price:
$137,999
$35% Discount
$73464 Savings
Payments: $889 (w.a.c)*
MHSRV Sale Price:
$134,999
$34% Discount
$68613 Savings
Payments: $870 (w.a.c)*
MHSRV Sale Price:
$133,999
$36% Discount
$74351 Savings
Payments: $863 (w.a.c)*
MHSRV Sale Price:
$132,999
$36% Discount
$75351 Savings
Payments: $857 (w.a.c)*
MHSRV Sale Price:
$132,999
$34% Discount
$69525 Savings
Payments: $857 (w.a.c)*
MHSRV Sale Price:
$129,999
$38% Discount
$78351 Savings
Payments: $838 (w.a.c)*
MHSRV Sale Price:
$129,999
$38% Discount
$79251 Savings
Payments: $838 (w.a.c)*
MHSRV Sale Price:
$129,999
$38% Discount
$79251 Savings
Payments: $838 (w.a.c)*
MHSRV Sale Price:
$129,999
$33% Discount
$65400 Savings
Payments: $838 (w.a.c)*
MHSRV Sale Price:
$129,999
$35% Discount
$69757 Savings
Payments: $838 (w.a.c)*
MHSRV Sale Price:
$129,999
$33% Discount
$63007 Savings
Payments: $838 (w.a.c)*
MHSRV Sale Price:
$129,997
MHSRV Sale Price:
$129,911
$32% Discount
$62082 Savings
Payments: $837 (w.a.c)*
MHSRV Sale Price:
$128,999
$36% Discount
$73351 Savings
Payments: $831 (w.a.c)*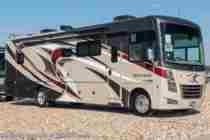 Floorplan:
35.4 Bath & 1/2 RV for Sale W/ Dual Pane, Theater Seat & King
Exterior:
Coastal Cranberry HD W/ Partial Paint
Interior:
Skybridge & Amherst
Chassis:
Ford 22-Series W/Aluminum Wheels
MHSRV Sale Price:
$128,999
$33% Discount
$63894 Savings
Payments: $831 (w.a.c)*
MHSRV Sale Price:
$128,999
$34% Discount
$67307 Savings
Payments: $831 (w.a.c)*
MHSRV Sale Price:
$127,999
$37% Discount
$74351 Savings
Payments: $825 (w.a.c)*
MHSRV Sale Price:
$124,999
$34% Discount
$65570 Savings
Payments: $805 (w.a.c)*
MHSRV Sale Price:
$124,999
$43% Discount
$95652 Savings
Payments: $805 (w.a.c)*
MHSRV Sale Price:
$124,999
$43% Discount
$95652 Savings
Payments: $805 (w.a.c)*
MHSRV Sale Price:
$124,999
$43% Discount
$95652 Savings
Payments: $805 (w.a.c)*
MHSRV Sale Price:
$124,999
$43% Discount
$95652 Savings
Payments: $805 (w.a.c)*
MHSRV Sale Price:
$123,999
$34% Discount
$65151 Savings
Payments: $799 (w.a.c)*
MHSRV Sale Price:
$120,999
$30% Discount
$51601 Savings
Payments: $780 (w.a.c)*
MHSRV Sale Price:
$120,999
$30% Discount
$51601 Savings
Payments: $780 (w.a.c)*
MHSRV Sale Price:
$120,999
$30% Discount
$51601 Savings
Payments: $780 (w.a.c)*
MHSRV Sale Price:
$120,999
$30% Discount
$51601 Savings
Payments: $780 (w.a.c)*
MHSRV Sale Price:
$120,999
$30% Discount
$51571 Savings
Payments: $780 (w.a.c)*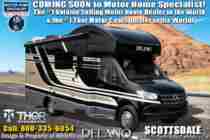 Floorplan:
24RW Sprinter Dsl W/ Theater Seating, Diesel Generator, Auto Leveling
Interior:
Black Sable & Miami Modern
Engine:
Mercedes Diesel 3.0L V6 Turbo Diesel
Chassis:
Mercedes-Benz Sprinter
MHSRV Sale Price:
$119,999
$30% Discount
$52233 Savings
Payments: $773 (w.a.c)*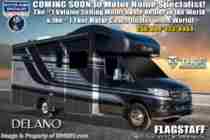 Floorplan:
24RW Sprinter Dsl W/ Theater Seats, Dsl Gen, FBP & Auto Leveling
Interior:
Grey Cashmere & Luxury Grey
Engine:
Mercedes Diesel 3.0L V6 Turbo Diesel
Chassis:
Mercedes-Benz Sprinter
MHSRV Sale Price:
$119,999
$30% Discount
$52233 Savings
Payments: $773 (w.a.c)*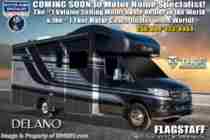 Floorplan:
24RW Sprinter Dsl W/ Theater Seating, Diesel Generator, Auto Leveling
Interior:
Grey Cashmere & Luxury Grey
Engine:
Mercedes Diesel 3.0L V6 Turbo Diesel
Chassis:
Mercedes-Benz Sprinter
MHSRV Sale Price:
$119,999
$30% Discount
$52233 Savings
Payments: $773 (w.a.c)*
MHSRV Sale Price:
$119,999
$36% Discount
$66782 Savings
Payments: $773 (w.a.c)*
MHSRV Sale Price:
$119,999
$45% Discount
$97052 Savings
Payments: $773 (w.a.c)*
MHSRV Sale Price:
$119,999
$45% Discount
$97052 Savings
Payments: $773 (w.a.c)*
MHSRV Sale Price:
$119,999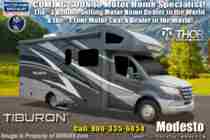 Floorplan:
24RW Sprinter Dsl W/ Theater Seating, 15K A/C, Stabilizers, Diesel Gen
Interior:
Silver Strand & Luxury Grey
Engine:
Mercedes Diesel 3.0L V6 Turbo Diesel
Chassis:
Mercedes-Benz Sprinter
MHSRV Sale Price:
$119,999
$30% Discount
$51843 Savings
Payments: $773 (w.a.c)*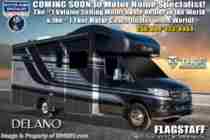 Floorplan:
24TT Sprinter Diesel RV W/ 15K A/C, FBP, Dsl Gen & Auto Leveling
Interior:
Grey Cashmere & Luxury Grey
Engine:
Mercedes Diesel 3.0L V6 Turbo Diesel
Chassis:
Mercedes-Benz Sprinter
MHSRV Sale Price:
$118,999
$30% Discount
$50301 Savings
Payments: $767 (w.a.c)*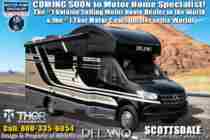 Floorplan:
24TT Sprinter Diesel RV W/ Dsl Gen, 15K A/C, FBP & Auto Leveling
Interior:
Black Sable & Miami Modern
Engine:
Mercedes Diesel 3.0L V6 Turbo Diesel
Chassis:
Mercedes-Benz Sprinter
MHSRV Sale Price:
$118,999
$30% Discount
$50301 Savings
Payments: $767 (w.a.c)*
MHSRV Sale Price:
$118,999
$30% Discount
$50301 Savings
Payments: $767 (w.a.c)*
MHSRV Sale Price:
$118,999
$30% Discount
$50301 Savings
Payments: $767 (w.a.c)*
MHSRV Sale Price:
$118,999
$30% Discount
$50301 Savings
Payments: $767 (w.a.c)*
MHSRV Sale Price:
$118,999
$30% Discount
$50301 Savings
Payments: $767 (w.a.c)*
MHSRV Sale Price:
$117,999
$36% Discount
$66951 Savings
Payments: $760 (w.a.c)*
MHSRV Sale Price:
$117,999
$33% Discount
$58364 Savings
Payments: $760 (w.a.c)*
MHSRV Sale Price:
$115,999
$28% Discount
$44570 Savings
Payments: $747 (w.a.c)*
MHSRV Sale Price:
$115,999
$28% Discount
$44285 Savings
Payments: $747 (w.a.c)*
MHSRV Sale Price:
$115,999
$28% Discount
$44570 Savings
Payments: $747 (w.a.c)*
MHSRV Sale Price:
$115,999
$28% Discount
$44570 Savings
Payments: $747 (w.a.c)*
MHSRV Sale Price:
$115,999
$28% Discount
$44563 Savings
Payments: $747 (w.a.c)*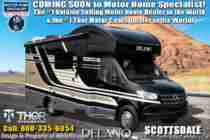 Floorplan:
24FB Sprinter Diesel RV for Sale W/ 15K A/C, FBP & Full Wall Slide
Interior:
Black Sable & Miami Modern
Engine:
Mercedes Diesel 3.0L V6 Turbo Diesel
Chassis:
Mercedes-Benz Sprinter
MHSRV Sale Price:
$113,999
$30% Discount
$48370 Savings
Payments: $734 (w.a.c)*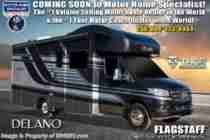 Floorplan:
24FB Sprinter Diesel RV for Sale W/ FBP, 15K A/C, Full Wall Slide
Interior:
Grey Cashmere & Luxury Grey
Engine:
Mercedes Diesel 3.0L V6 Turbo Diesel
Chassis:
Mercedes-Benz Sprinter
MHSRV Sale Price:
$113,999
$28% Discount
$43563 Savings
Payments: $734 (w.a.c)*
MHSRV Sale Price:
$113,999
$28% Discount
$43563 Savings
Payments: $734 (w.a.c)*
MHSRV Sale Price:
$112,999
$28% Discount
$44299 Savings
Payments: $728 (w.a.c)*
MHSRV Sale Price:
$112,999
$28% Discount
$44120 Savings
Payments: $728 (w.a.c)*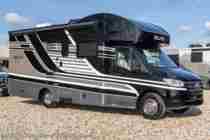 Floorplan:
24RW Sprinter Dsl W/ Theater Seating, Diesel Generator, Auto Leveling
Interior:
Black Sable & Miami Modern
Engine:
Mercedes Diesel 3.0L V6 Turbo Diesel
Chassis:
Mercedes-Benz Sprinter
MHSRV Sale Price:
$111,999
$35% Discount
$59843 Savings
Payments: $722 (w.a.c)*
MHSRV Sale Price:
$111,999
$35% Discount
$60571 Savings
Payments: $722 (w.a.c)*
MHSRV Sale Price:
$111,999
$35% Discount
$60571 Savings
Payments: $722 (w.a.c)*
MHSRV Sale Price:
$110,999
$28% Discount
$43292 Savings
Payments: $715 (w.a.c)*
MHSRV Sale Price:
$109,999
$35% Discount
$59271 Savings
Payments: $709 (w.a.c)*
MHSRV Sale Price:
$108,999
$34% Discount
$56242 Savings
Payments: $702 (w.a.c)*
MHSRV Sale Price:
$108,999
$28% Discount
$41889 Savings
Payments: $702 (w.a.c)*
MHSRV Sale Price:
$107,999
$35% Discount
$57242 Savings
Payments: $696 (w.a.c)*
MHSRV Sale Price:
$107,999
$35% Discount
$58480 Savings
Payments: $696 (w.a.c)*
MHSRV Sale Price:
$107,999
$33% Discount
$52292 Savings
Payments: $696 (w.a.c)*
MHSRV Sale Price:
$106,999
$28% Discount
$40874 Savings
Payments: $689 (w.a.c)*
MHSRV Sale Price:
$106,999
$28% Discount
$40874 Savings
Payments: $689 (w.a.c)*
MHSRV Sale Price:
$106,999
$35% Discount
$58242 Savings
Payments: $689 (w.a.c)*
MHSRV Sale Price:
$105,999
$34% Discount
$55792 Savings
Payments: $683 (w.a.c)*
MHSRV Sale Price:
$105,999
$28% Discount
$41117 Savings
Payments: $683 (w.a.c)*
MHSRV Sale Price:
$105,999
$35% Discount
$56430 Savings
Payments: $683 (w.a.c)*
MHSRV Sale Price:
$104,999
$35% Discount
$56537 Savings
Payments: $676 (w.a.c)*
MHSRV Sale Price:
$104,999
$34% Discount
$55194 Savings
Payments: $676 (w.a.c)*
MHSRV Sale Price:
$104,999
$34% Discount
$53785 Savings
Payments: $676 (w.a.c)*
MHSRV Sale Price:
$104,999
$35% Discount
$56694 Savings
Payments: $676 (w.a.c)*
MHSRV Sale Price:
$104,999
$28% Discount
$41374 Savings
Payments: $676 (w.a.c)*
MHSRV Sale Price:
$104,999
MHSRV Sale Price:
$104,999
MHSRV Sale Price:
$104,999
$35% Discount
$56792 Savings
Payments: $676 (w.a.c)*
MHSRV Sale Price:
$103,999
$35% Discount
$55835 Savings
Payments: $670 (w.a.c)*
MHSRV Sale Price:
$103,999
$36% Discount
$57792 Savings
Payments: $670 (w.a.c)*
MHSRV Sale Price:
$102,999
$28% Discount
$39994 Savings
Payments: $664 (w.a.c)*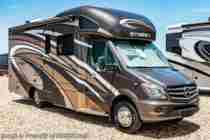 Floorplan:
24SK Sprinter RV W/15K A/C, Dsl Gen, Theater Seats
Interior:
Mid Town Taupe & Artisan Cherry
Engine:
BlueTEC® Turbo Diesel 3.0L V6 188HP 325 lb-ft Torque
Chassis:
Mercedes-Benz Sprinter
MHSRV Sale Price:
$102,999
$36% Discount
$57002 Savings
Payments: $664 (w.a.c)*
MHSRV Sale Price:
$102,999
$36% Discount
$56702 Savings
Payments: $664 (w.a.c)*
MHSRV Sale Price:
$102,999
$36% Discount
$58492 Savings
Payments: $664 (w.a.c)*
MHSRV Sale Price:
$101,999
$28% Discount
$39587 Savings
Payments: $657 (w.a.c)*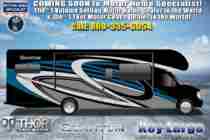 Floorplan:
CR24 Sprinter Diesel W/ Theater Seats, FBP, Platinum Pkg, 15K A/C
Interior:
Pewter Frost & Artisan Cherry
Engine:
Mercedes 3.0L V6 with 188HP & 325 lb. ft. Torque
Chassis:
Mercedes-Benz® Sprinter
MHSRV Sale Price:
$101,999
$28% Discount
$39918 Savings
Payments: $657 (w.a.c)*
MHSRV Sale Price:
$100,999
$28% Discount
$39166 Savings
Payments: $651 (w.a.c)*
MHSRV Sale Price:
$100,999
$28% Discount
$39151 Savings
Payments: $651 (w.a.c)*
MHSRV Sale Price:
$100,999
$28% Discount
$39376 Savings
Payments: $651 (w.a.c)*
MHSRV Sale Price:
$100,999
$28% Discount
$39391 Savings
Payments: $651 (w.a.c)*
MHSRV Sale Price:
$100,999
$28% Discount
$39449 Savings
Payments: $651 (w.a.c)*
MHSRV Sale Price:
$100,999
$28% Discount
$39449 Savings
Payments: $651 (w.a.c)*
MHSRV Sale Price:
$99,999
$28% Discount
$38587 Savings
Payments: $644 (w.a.c)*
MHSRV Sale Price:
$99,999
$35% Discount
$54517 Savings
Payments: $644 (w.a.c)*
MHSRV Sale Price:
$99,999
$30% Discount
$42063 Savings
Payments: $644 (w.a.c)*
MHSRV Sale Price:
$99,999
$28% Discount
$38949 Savings
Payments: $644 (w.a.c)*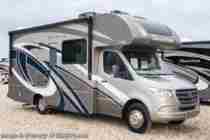 Floorplan:
CR24 Sprinter Diesel W/Theater Seats & Dsl Gen
Interior:
Mid Town Taupe & Prestige Maple
Engine:
Mercedes 3.0L V6 with 188HP & 325 lb. ft. Torque
Chassis:
Mercedes-Benz® Sprinter
MHSRV Sale Price:
$99,999
$33% Discount
$48961 Savings
Payments: $644 (w.a.c)*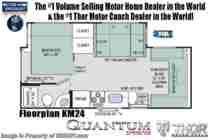 Floorplan:
KM24 Sprinter Diesel W/ 15K BTU A/C, FBP & Platinum Pkg
Exterior:
Monte Carlo FBP
Interior:
Pewter Frost & Artisan Cherry
Engine:
Mercedes 3.0L V6 with 188HP & 325 lb. ft. Torque
Chassis:
Mercedes-Benz® Sprinter
MHSRV Sale Price:
$99,999
$28% Discount
$39436 Savings
Payments: $644 (w.a.c)*
MHSRV Sale Price:
$98,999
$28% Discount
$38394 Savings
Payments: $638 (w.a.c)*
MHSRV Sale Price:
$98,999
$36% Discount
$55960 Savings
Payments: $638 (w.a.c)*
MHSRV Sale Price:
$97,999
$35% Discount
$51748 Savings
Payments: $631 (w.a.c)*
MHSRV Sale Price:
$97,999
$34% Discount
$51305 Savings
Payments: $631 (w.a.c)*
MHSRV Sale Price:
$96,999
$28% Discount
$37537 Savings
Payments: $625 (w.a.c)*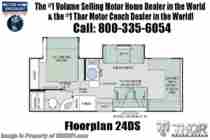 Floorplan:
24DS Sprinter W/ Theater Seats, FBP, Bedroom TV, Tank Heaters
Exterior:
Bonita Bay II FBP
Interior:
Imperial & Carolina Cherry
Engine:
Mercedes Diesel 3.0L V6 Turbo Diesel 188HP
Chassis:
Mercedes-Benz Sprinter 3500
MHSRV Sale Price:
$96,999
$28% Discount
$37148 Savings
Payments: $625 (w.a.c)*
MHSRV Sale Price:
$96,999
$28% Discount
$37376 Savings
Payments: $625 (w.a.c)*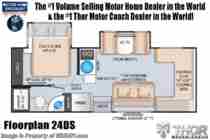 Floorplan:
24DS Sprinter W/ Theater Seats, Bedroom TV, Heated Tanks, FBP
Exterior:
Ocean Breeze FBP
Interior:
Estate Grey & Ivory Coast
Engine:
Mercedes Diesel 3.0L V6 Turbo Diesel 188HP
Chassis:
Mercedes-Benz Sprinter 3500
MHSRV Sale Price:
$96,999
$28% Discount
$37373 Savings
Payments: $625 (w.a.c)*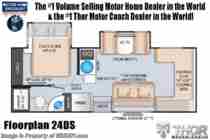 Floorplan:
24DS Sprinter W/ Theater Seats, FBP, Bedroom TV, Heated Tanks
Interior:
Silver Strand II & Carolina Cherry
Engine:
Mercedes Diesel 3.0L V6 Turbo Diesel 188HP
Chassis:
Mercedes-Benz Sprinter 3500
MHSRV Sale Price:
$96,999
$28% Discount
$37148 Savings
Payments: $625 (w.a.c)*
MHSRV Sale Price:
$96,999
$28% Discount
$38347 Savings
Payments: $625 (w.a.c)*
MHSRV Sale Price:
$96,999
$28% Discount
$38347 Savings
Payments: $625 (w.a.c)*
MHSRV Sale Price:
$96,999
$28% Discount
$38347 Savings
Payments: $625 (w.a.c)*
MHSRV Sale Price:
$96,999
$28% Discount
$38347 Savings
Payments: $625 (w.a.c)*
MHSRV Sale Price:
$96,999
$28% Discount
$38347 Savings
Payments: $625 (w.a.c)*
MHSRV Sale Price:
$96,999
$28% Discount
$38347 Savings
Payments: $625 (w.a.c)*
MHSRV Sale Price:
$96,999
$28% Discount
$37413 Savings
Payments: $625 (w.a.c)*
MHSRV Sale Price:
$96,999
MHSRV Sale Price:
$94,999
$28% Discount
$36244 Savings
Payments: $612 (w.a.c)*
MHSRV Sale Price:
$94,999
$28% Discount
$36537 Savings
Payments: $612 (w.a.c)*
MHSRV Sale Price:
$94,999
$33% Discount
$46242 Savings
Payments: $612 (w.a.c)*
MHSRV Sale Price:
$94,999
$28% Discount
$36548 Savings
Payments: $612 (w.a.c)*
MHSRV Sale Price:
$94,999
$28% Discount
$37073 Savings
Payments: $612 (w.a.c)*
MHSRV Sale Price:
$94,999
$28% Discount
$37051 Savings
Payments: $612 (w.a.c)*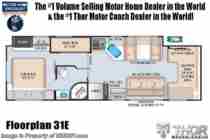 Floorplan:
31E Bunk Model W/ Mor-Ryde Suspension, 2 A/Cs, Ext TV, Solar
Exterior:
Midnight Blue Partial Paint
Interior:
Estate Grey & Ivory Coast Home Collection
Engine:
Ford 7.3L V8, 350HP and 468lb-ft of torque
MHSRV Sale Price:
$94,999
$28% Discount
$37276 Savings
Payments: $612 (w.a.c)*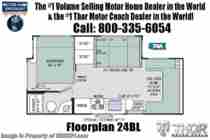 Floorplan:
24BL Sprinter W/ FBP, Home Collection, Bedroom TV, Tank Heaters
Exterior:
Daytona Beach II FBP
Interior:
Estate Grey & Ivory Coast
Engine:
Mercedes Diesel 3.0L V6 Turbo Diesel 188HP
Chassis:
Mercedes-Benz Sprinter 3500
MHSRV Sale Price:
$94,999
$28% Discount
$37423 Savings
Payments: $612 (w.a.c)*
MHSRV Sale Price:
$94,999
$28% Discount
$36323 Savings
Payments: $612 (w.a.c)*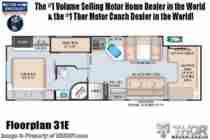 Floorplan:
31E Bunk Model W/ Mor-Ryde Suspension, 2 A/Cs, Ext TV, Solar
Exterior:
Icy Blue Partial Paint
Interior:
Estate Grey & Ivory Coast Home Collection
Engine:
Ford 7.3L V8, 350HP and 468lb-ft of torque
MHSRV Sale Price:
$94,999
$28% Discount
$37276 Savings
Payments: $612 (w.a.c)*
MHSRV Sale Price:
$94,999
$28% Discount
$36323 Savings
Payments: $612 (w.a.c)*
MHSRV Sale Price:
$94,999
$28% Discount
$37051 Savings
Payments: $612 (w.a.c)*
MHSRV Sale Price:
$94,999
$28% Discount
$37594 Savings
Payments: $612 (w.a.c)*
MHSRV Sale Price:
$94,999
$28% Discount
$37594 Savings
Payments: $612 (w.a.c)*
MHSRV Sale Price:
$94,999
$28% Discount
$37594 Savings
Payments: $612 (w.a.c)*
MHSRV Sale Price:
$94,999
$29% Discount
$37872 Savings
Payments: $612 (w.a.c)*
MHSRV Sale Price:
$94,999
$28% Discount
$37594 Savings
Payments: $612 (w.a.c)*
MHSRV Sale Price:
$94,999
$29% Discount
$37872 Savings
Payments: $612 (w.a.c)*
MHSRV Sale Price:
$94,999
$34% Discount
$47954 Savings
Payments: $612 (w.a.c)*
MHSRV Sale Price:
$94,999
$35% Discount
$51096 Savings
Payments: $612 (w.a.c)*
MHSRV Sale Price:
$94,999
$35% Discount
$51746 Savings
Payments: $612 (w.a.c)*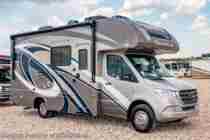 Floorplan:
KM24 Sprinter Diesel W/OH Loft, 15K A/C & Dsl Gen
Interior:
Mid Town Taupe & Prestige Maple
Engine:
Mercedes 3.0L V6 with 188HP & 325 lb. ft. Torque
Chassis:
Mercedes-Benz® Sprinter
MHSRV Sale Price:
$94,911
$35% Discount
$49999 Savings
Payments: $611 (w.a.c)*
MHSRV Sale Price:
$93,999
$33% Discount
$46537 Savings
Payments: $606 (w.a.c)*
MHSRV Sale Price:
$93,999
$28% Discount
$37102 Savings
Payments: $606 (w.a.c)*
MHSRV Sale Price:
$93,999
$28% Discount
$37102 Savings
Payments: $606 (w.a.c)*
MHSRV Sale Price:
$93,999
$34% Discount
$47628 Savings
Payments: $606 (w.a.c)*
MHSRV Sale Price:
$92,999
$32% Discount
$44199 Savings
Payments: $599 (w.a.c)*
MHSRV Sale Price:
$92,999
$33% Discount
$44799 Savings
Payments: $599 (w.a.c)*
MHSRV Sale Price:
$92,999
$35% Discount
$50779 Savings
Payments: $599 (w.a.c)*
MHSRV Sale Price:
$92,999
$28% Discount
$36416 Savings
Payments: $599 (w.a.c)*
MHSRV Sale Price:
$91,999
$32% Discount
$44014 Savings
Payments: $593 (w.a.c)*
MHSRV Sale Price:
$91,999
$28% Discount
$36232 Savings
Payments: $593 (w.a.c)*
MHSRV Sale Price:
$91,999
$28% Discount
$35236 Savings
Payments: $593 (w.a.c)*
MHSRV Sale Price:
$89,999
$36% Discount
$50537 Savings
Payments: $580 (w.a.c)*
MHSRV Sale Price:
$89,999
$33% Discount
$45092 Savings
Payments: $580 (w.a.c)*
MHSRV Sale Price:
$89,999
$35% Discount
$48216 Savings
Payments: $580 (w.a.c)*
MHSRV Sale Price:
$89,999
$38% Discount
$55555 Savings
Payments: $580 (w.a.c)*
MHSRV Sale Price:
$89,999
$31% Discount
$40644 Savings
Payments: $580 (w.a.c)*
MHSRV Sale Price:
$89,999
$31% Discount
$40644 Savings
Payments: $580 (w.a.c)*
MHSRV Sale Price:
$89,999
$35% Discount
$48679 Savings
Payments: $580 (w.a.c)*
MHSRV Sale Price:
$89,999
$35% Discount
$48530 Savings
Payments: $580 (w.a.c)*
MHSRV Sale Price:
$89,999
$35% Discount
$49302 Savings
Payments: $580 (w.a.c)*
MHSRV Sale Price:
$89,999
$37% Discount
$51866 Savings
Payments: $580 (w.a.c)*
MHSRV Sale Price:
$89,999
$35% Discount
$48155 Savings
Payments: $580 (w.a.c)*
MHSRV Sale Price:
$89,911
$33% Discount
$45082 Savings
Payments: $579 (w.a.c)*
MHSRV Sale Price:
$88,999
$34% Discount
$45237 Savings
Payments: $573 (w.a.c)*
MHSRV Sale Price:
$88,999
$35% Discount
$48199 Savings
Payments: $573 (w.a.c)*
MHSRV Sale Price:
$88,999
$34% Discount
$46545 Savings
Payments: $573 (w.a.c)*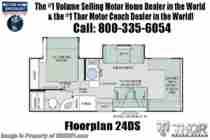 Floorplan:
24DS Sprinter W/ Theater Seats, Turbo Diesel, Tank Heaters
Interior:
Estate Grey & Ivory Coast Home Collection
Engine:
Mercedes Diesel 3.0L V6 Turbo Diesel 188HP
Chassis:
Mercedes-Benz Sprinter 3500
MHSRV Sale Price:
$88,999
$28% Discount
$34002 Savings
Payments: $573 (w.a.c)*
MHSRV Sale Price:
$88,999
$28% Discount
$34002 Savings
Payments: $573 (w.a.c)*
MHSRV Sale Price:
$88,999
$34% Discount
$46708 Savings
Payments: $573 (w.a.c)*
MHSRV Sale Price:
$88,911
$33% Discount
$43532 Savings
Payments: $573 (w.a.c)*
MHSRV Sale Price:
$88,911
$33% Discount
$43532 Savings
Payments: $573 (w.a.c)*
MHSRV Sale Price:
$87,999
$28% Discount
$34064 Savings
Payments: $567 (w.a.c)*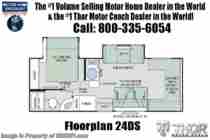 Floorplan:
24DS Sprinter W/ Theater Seats, Turbo Diesel & Tank Heaters
Interior:
Imperial & Carolina Cherry
Engine:
Mercedes Diesel 3.0L V6 Turbo Diesel 188HP
Chassis:
Mercedes-Benz Sprinter 3500
MHSRV Sale Price:
$87,999
$28% Discount
$34777 Savings
Payments: $567 (w.a.c)*
MHSRV Sale Price:
$87,999
$33% Discount
$43585 Savings
Payments: $567 (w.a.c)*
MHSRV Sale Price:
$87,999
$33% Discount
$43694 Savings
Payments: $567 (w.a.c)*
MHSRV Sale Price:
$87,999
$33% Discount
$43694 Savings
Payments: $567 (w.a.c)*
MHSRV Sale Price:
$87,999
$35% Discount
$47791 Savings
Payments: $567 (w.a.c)*
MHSRV Sale Price:
$86,999
$28% Discount
$33827 Savings
Payments: $561 (w.a.c)*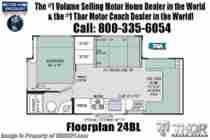 Floorplan:
24BL Sprinter W/ Heated Tanks, Home Collection & Turbo Diesel
Interior:
Estate Grey & Ivory Coast
Engine:
Mercedes Diesel 3.0L V6 Turbo Diesel 188HP
Chassis:
Mercedes-Benz Sprinter 3500
MHSRV Sale Price:
$86,999
$28% Discount
$34052 Savings
Payments: $561 (w.a.c)*
MHSRV Sale Price:
$86,999
$33% Discount
$42114 Savings
Payments: $561 (w.a.c)*
MHSRV Sale Price:
$86,999
$36% Discount
$48321 Savings
Payments: $561 (w.a.c)*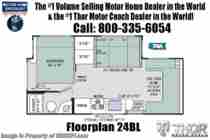 Floorplan:
24BL Sprinter W/ Turbo Diesel, Home Collection
Interior:
Estate Grey & Ivory Coast Home Collection
Engine:
Mercedes Diesel 3.0L V6 Turbo Diesel 188HP
Chassis:
Mercedes-Benz Sprinter 3500
MHSRV Sale Price:
$86,999
$28% Discount
$34052 Savings
Payments: $561 (w.a.c)*